We take a comprehensive approach to web development starting from coding and mark-up to web design and content. We pride ourselves as a team of experienced professionals working together. Our goal is to develop your website not only to rank higher in search engines, but to genuinely deliver the best possible experience to your users.
We offer a complete range of web design services that span the many needs of business and individual clients. These services include e-commerce sites, platforms, information hubs, or simple sites that act as online portfolios to display your services in a clear and concise manner. Our talented design experts can assist you with all of your website and business needs, from very simple to complex and robust. Content management systems (CMS) and email marketing solutions are additional services we offer. These services can enhance your existing online presence or add functionality to new website projects. We are experts in all phases of web design, coding, and implementation, including customized coding that fits your business goals perfectly.
E-commerce Solutions
Our company has successful solutions to develop ecommerce and shopping cart software for online businesses.
CMS, WordPress, Drupal
We develop content management systems (CMS) to enable you to manage site content effectively.
PHP and JS Development
We provide software development services in: PHP, Drupal, Python, JavaScript/ jQuery and other modern technologies.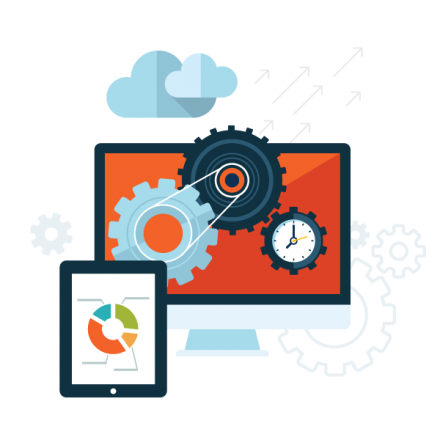 Cross-platform and responsive web development
We provide rigorous testing for all major device types as well as browsers and operating systems before we launch your new website and sign-off the project. Testing is performed both as a user and as an administrator to ensure your site is modern and responsive.
Secured testing environment for your web project
We use complex content gathering tools that allow visualizing content in terms of site architecture, to which we'll make changes within your team before it goes live. Also, you have access to a secured staging or testing environment of your site which is hosted on our servers during the process of your creation.
Tell us about your project
Let us help you get your business online and grow it with passion